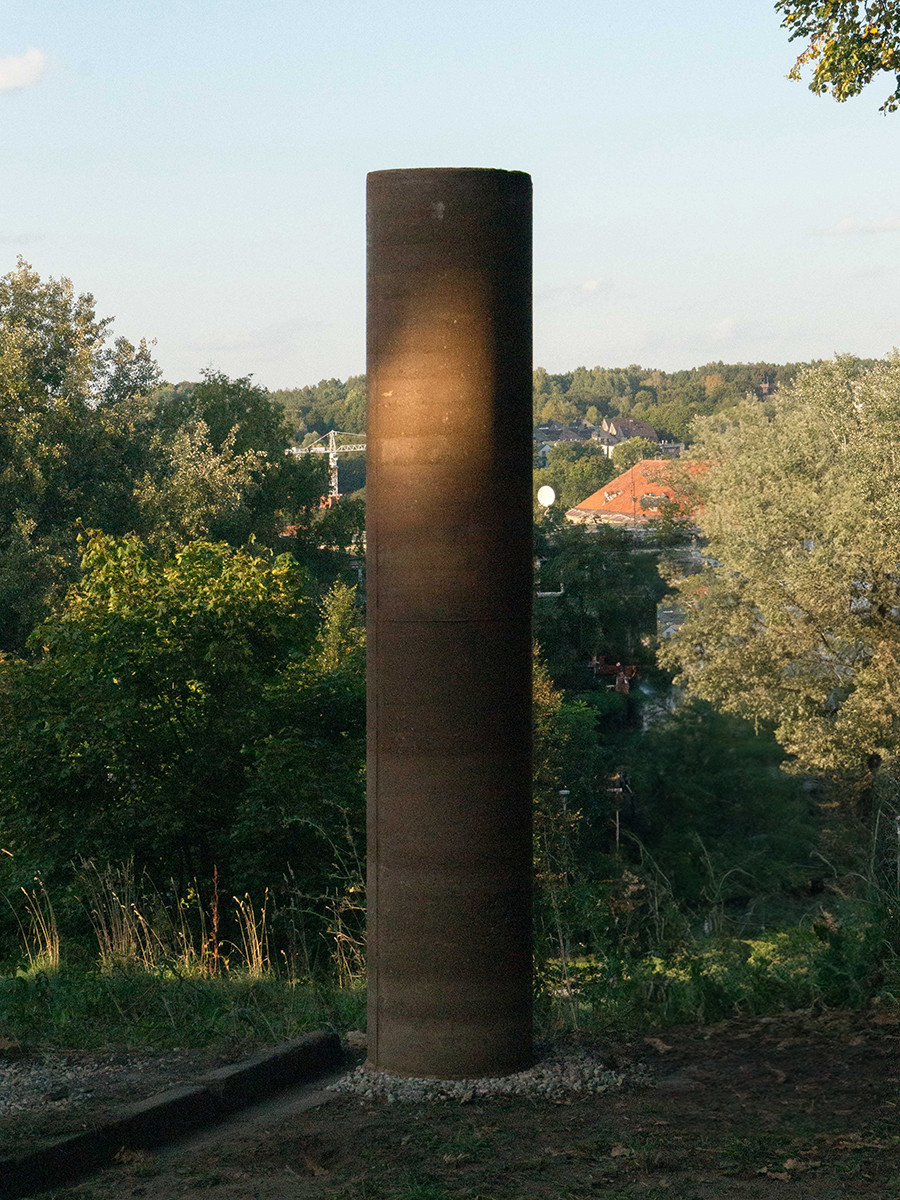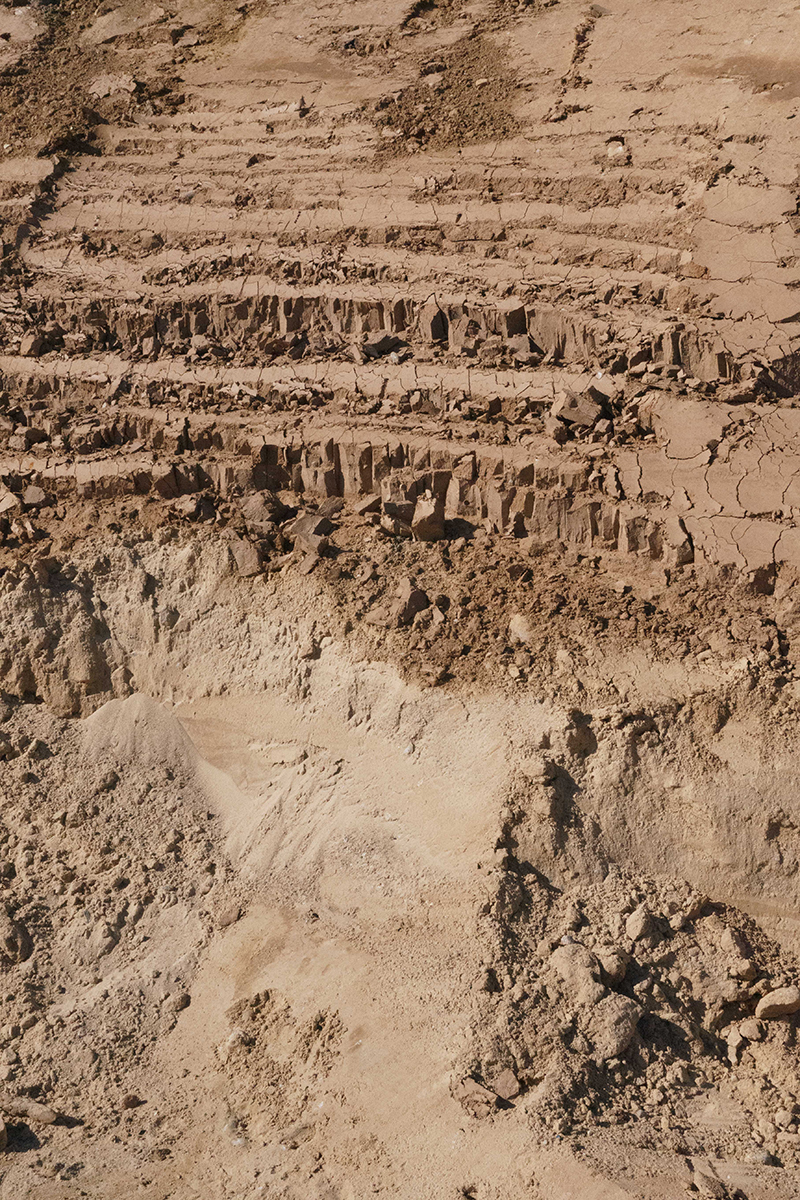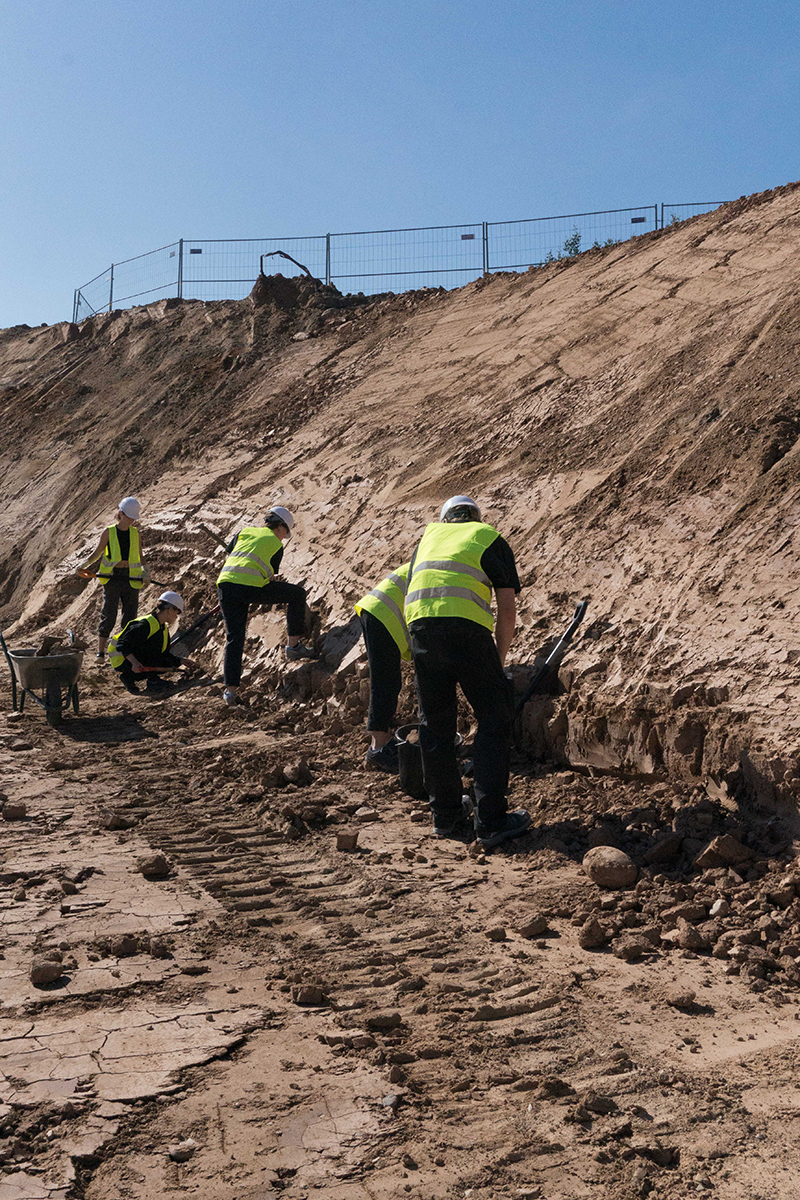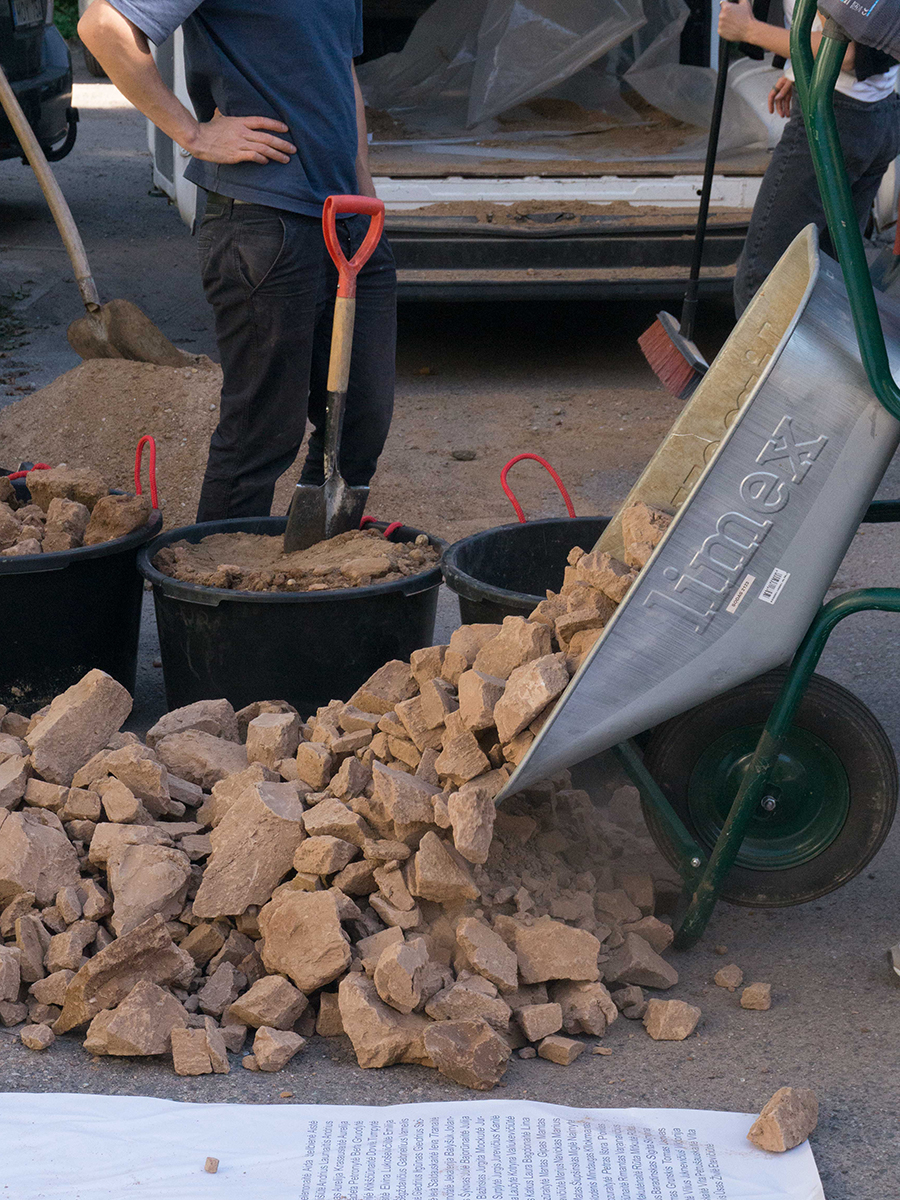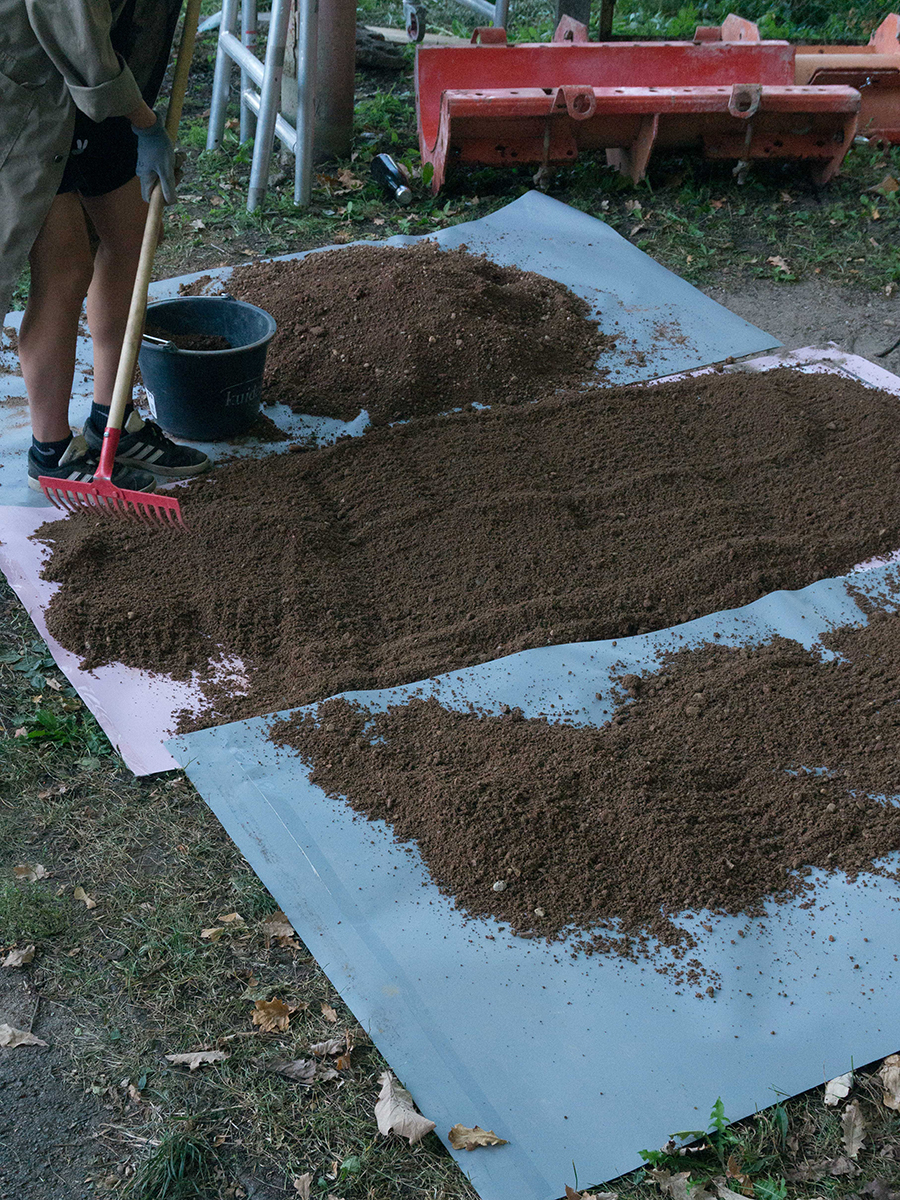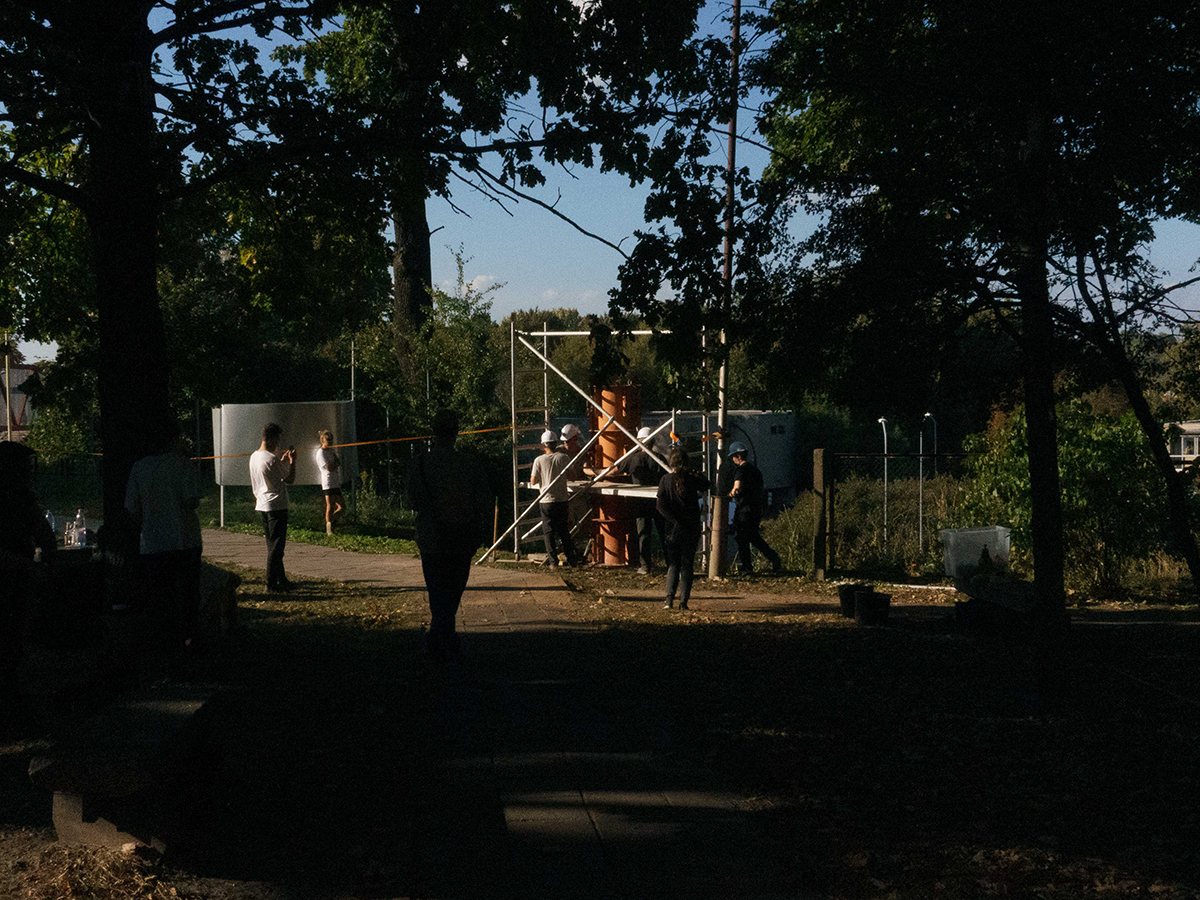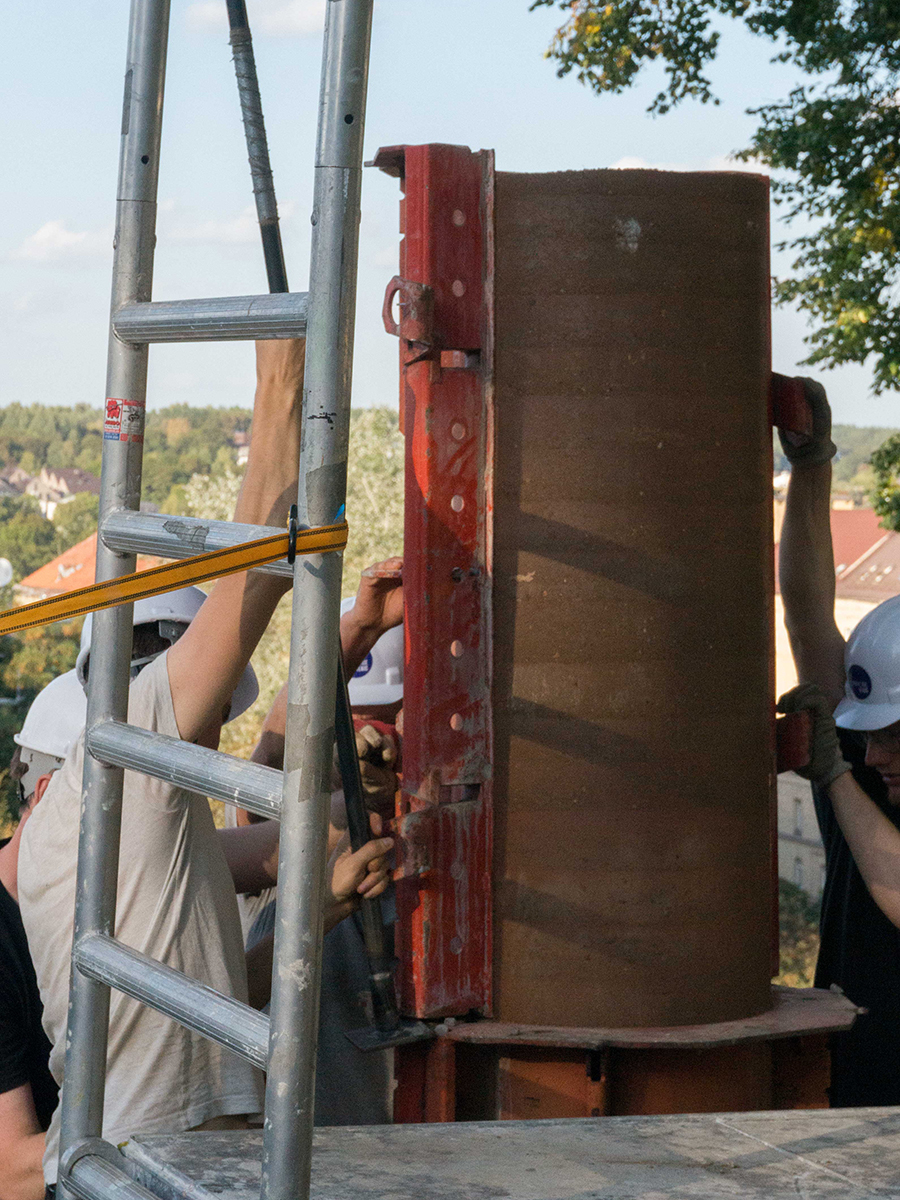 Alternating Matter
VOLUME: 700kg
LOCATION: SODAS 2123, Vilnius, Lithuania
ADDITIONAL HELP: Kaarel Kuusk, Rikunj Shah, Aimur Takk, Ann-Katriin Kelder
YEAR: 2023
In September 2023, kuidas.works led a week-long series of workshops in Vilnius, Lithuania. The workshops concentrated on the exploration of urban mining, the architectural reuse of materials, and circular economy principles.
The project included a three-phase workshop and different lectures. The first phase of the workshop involved sourcing clay and sand from the Vilnius stadium construction pit next to Akropolis, yielding around 700kg of material with the assistance of 13 participants. The subsequent phases involved testing different mixtures, setting up the site and formwork, and the process of mixing and ramming the earth.
The project culminated in the construction of a 2.4m column, marking the entrance to the SODAS 2123 Art Residency and enhancing the view into the adjacent valley, previously obscured by a fence.