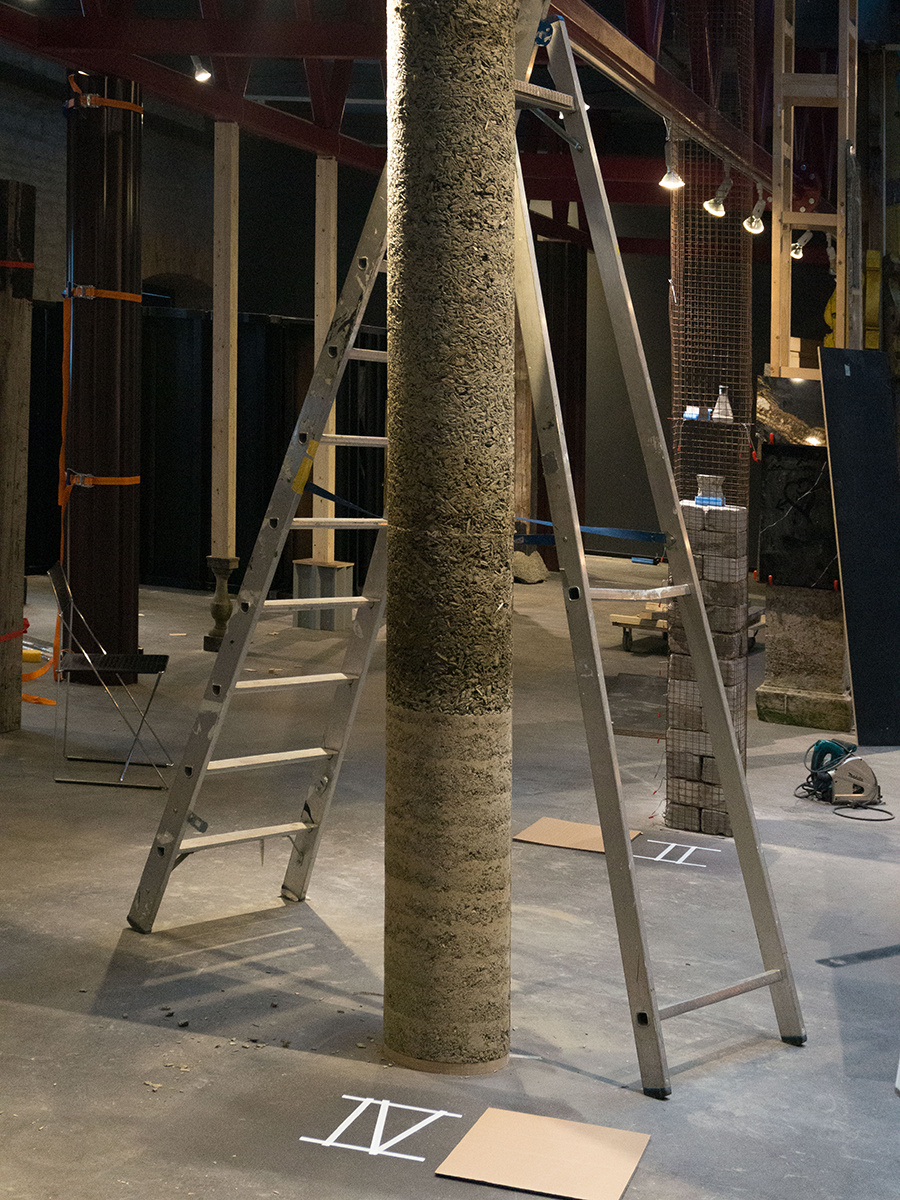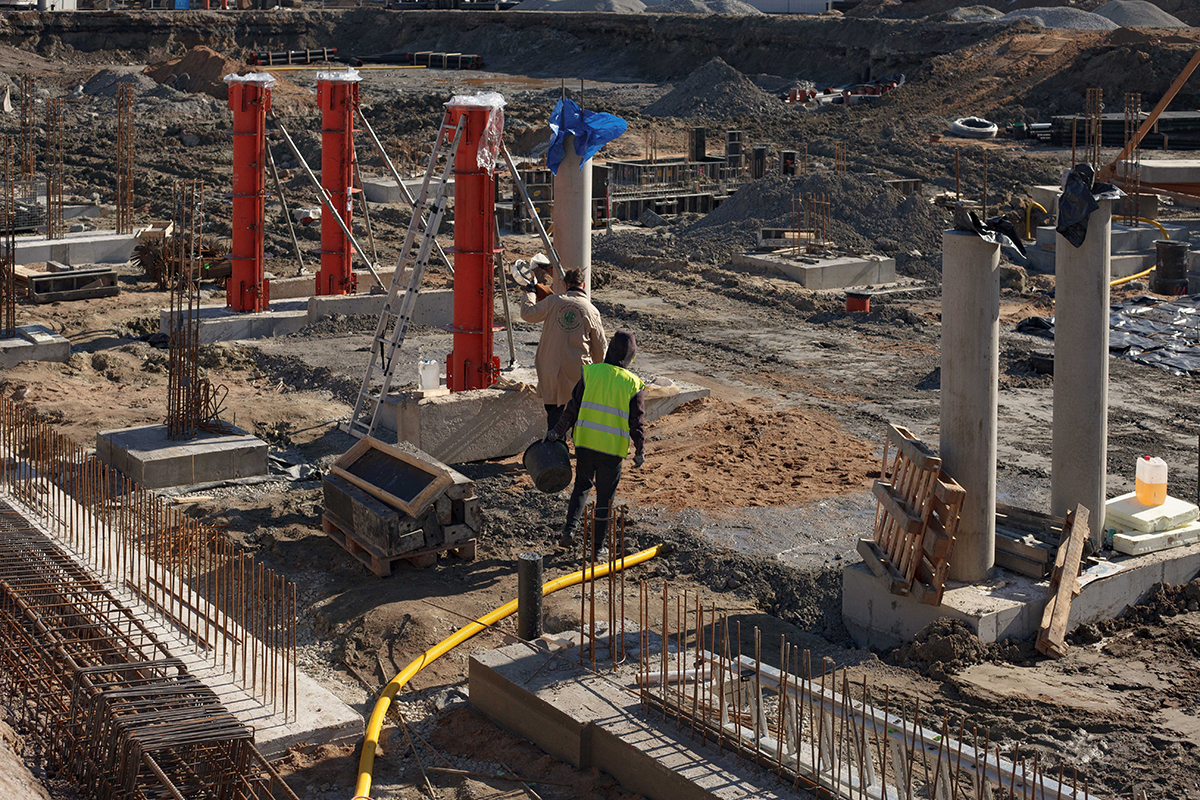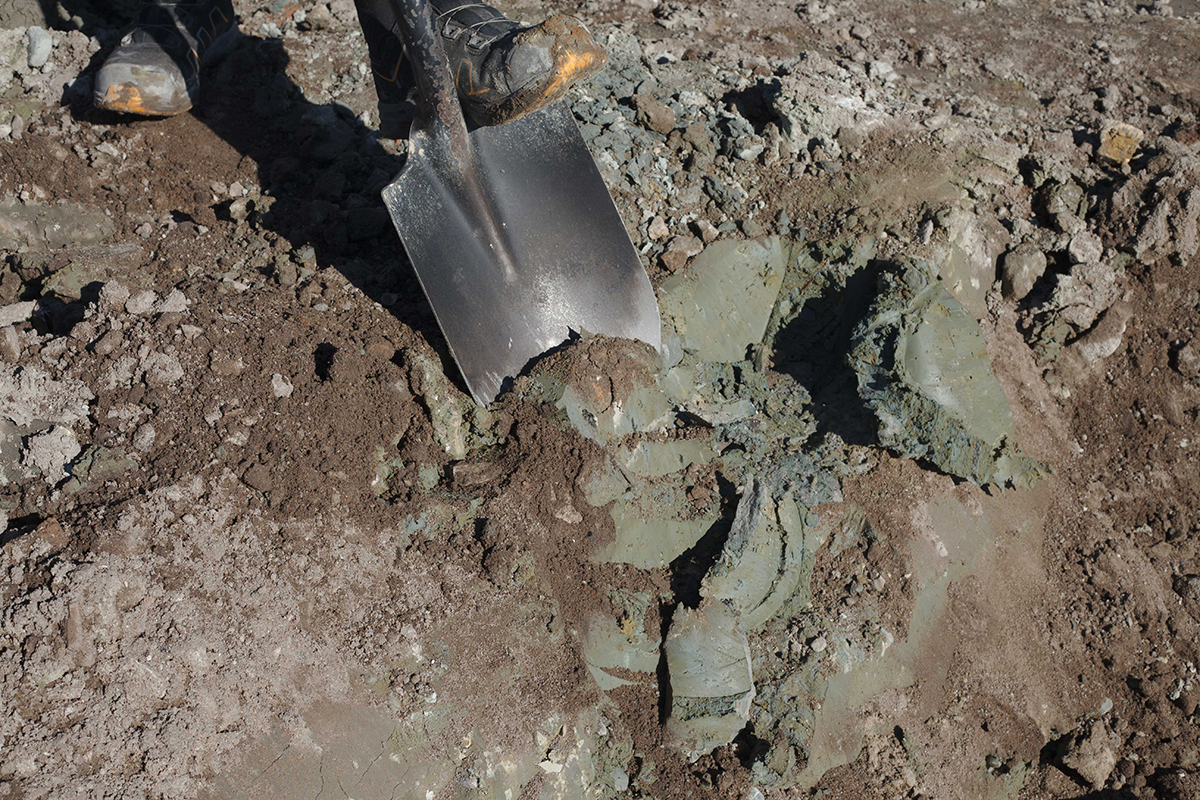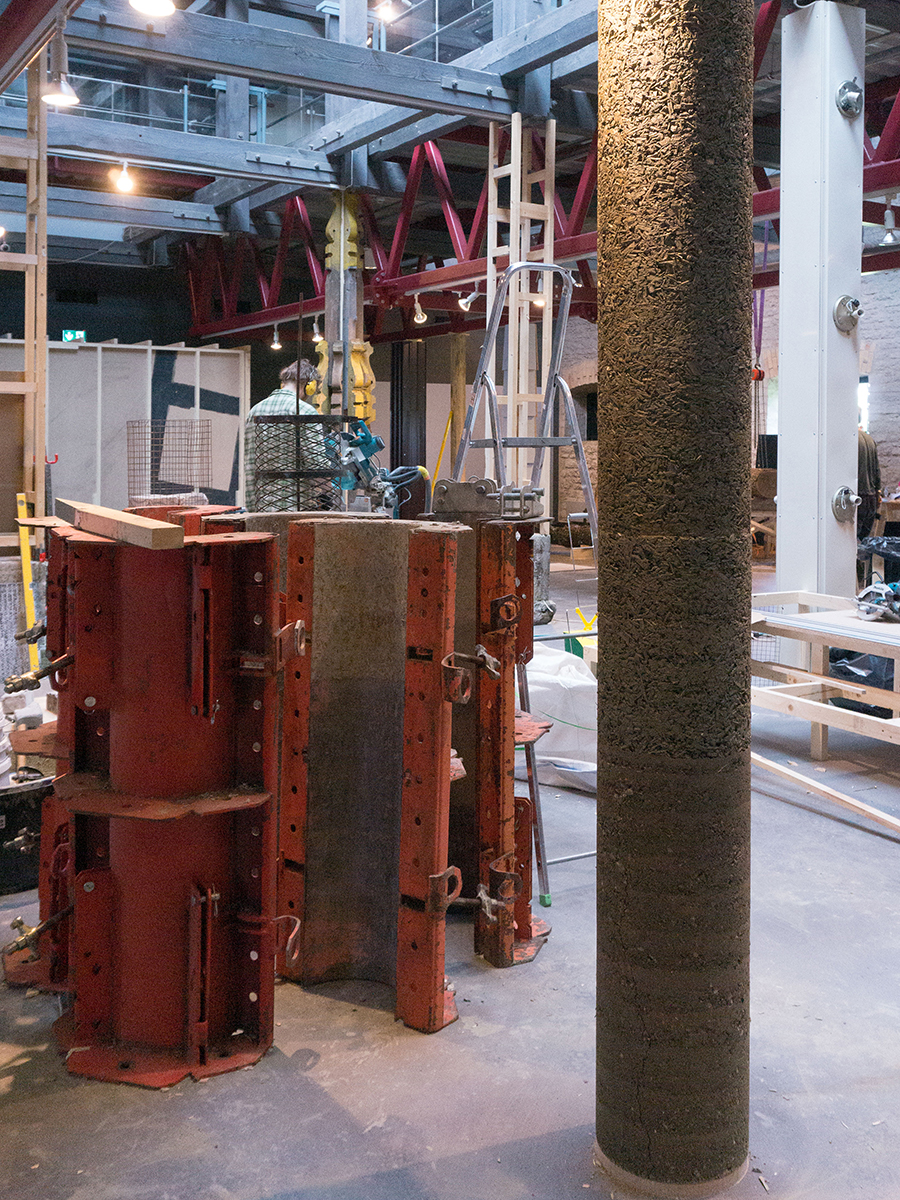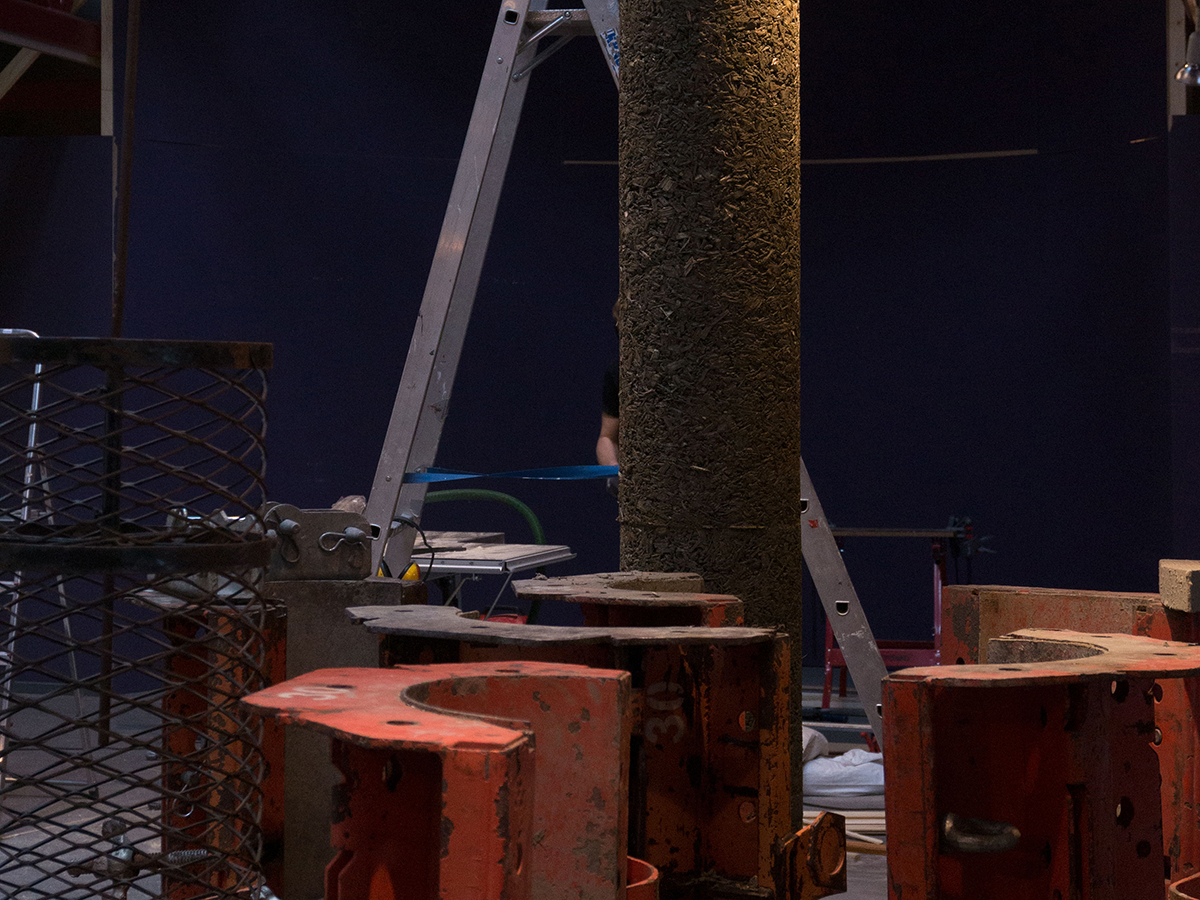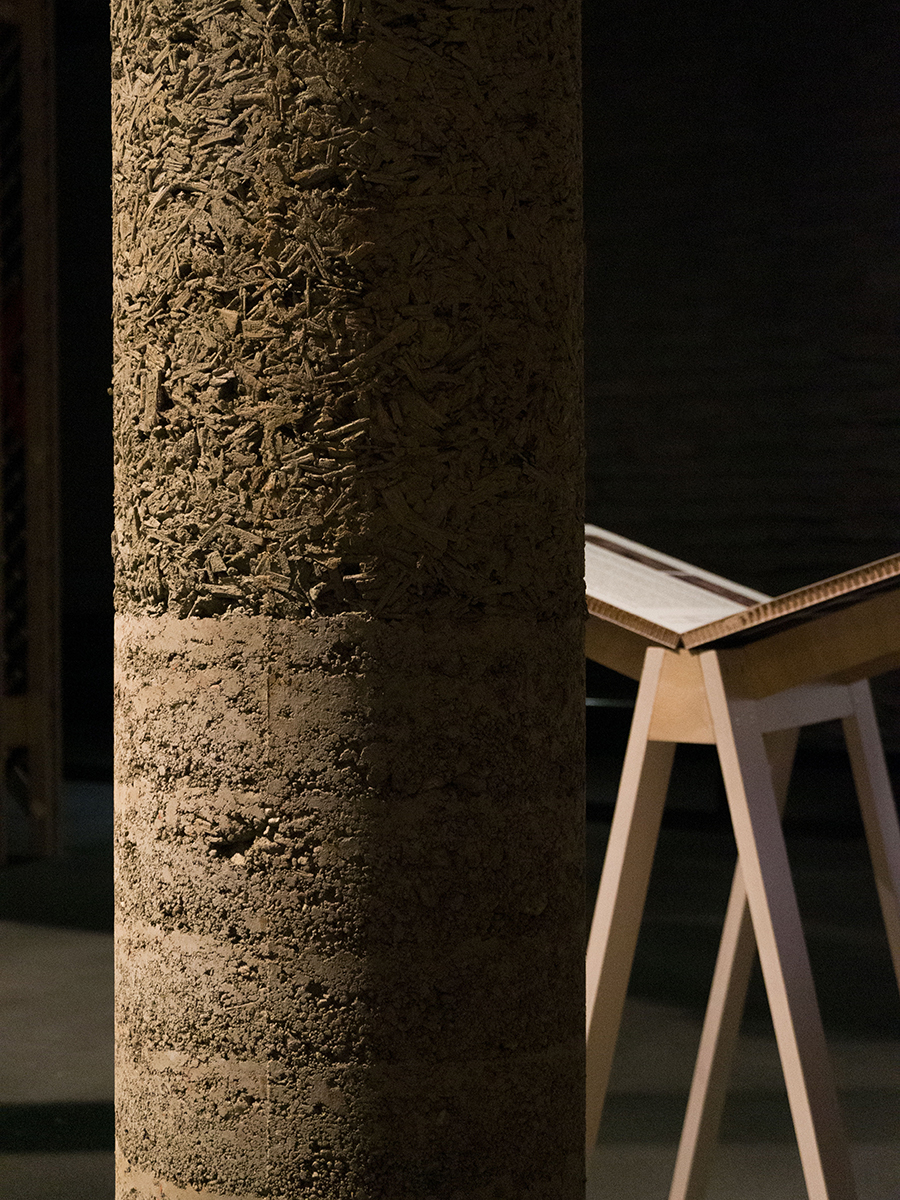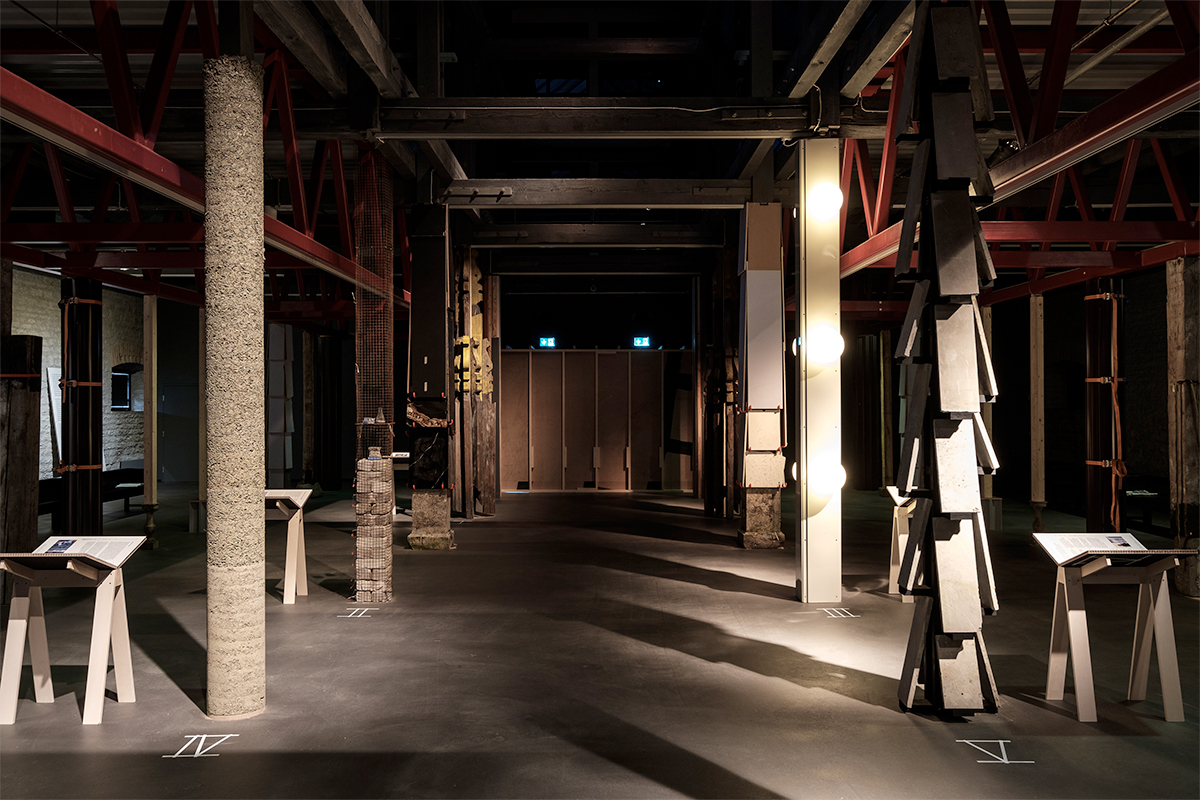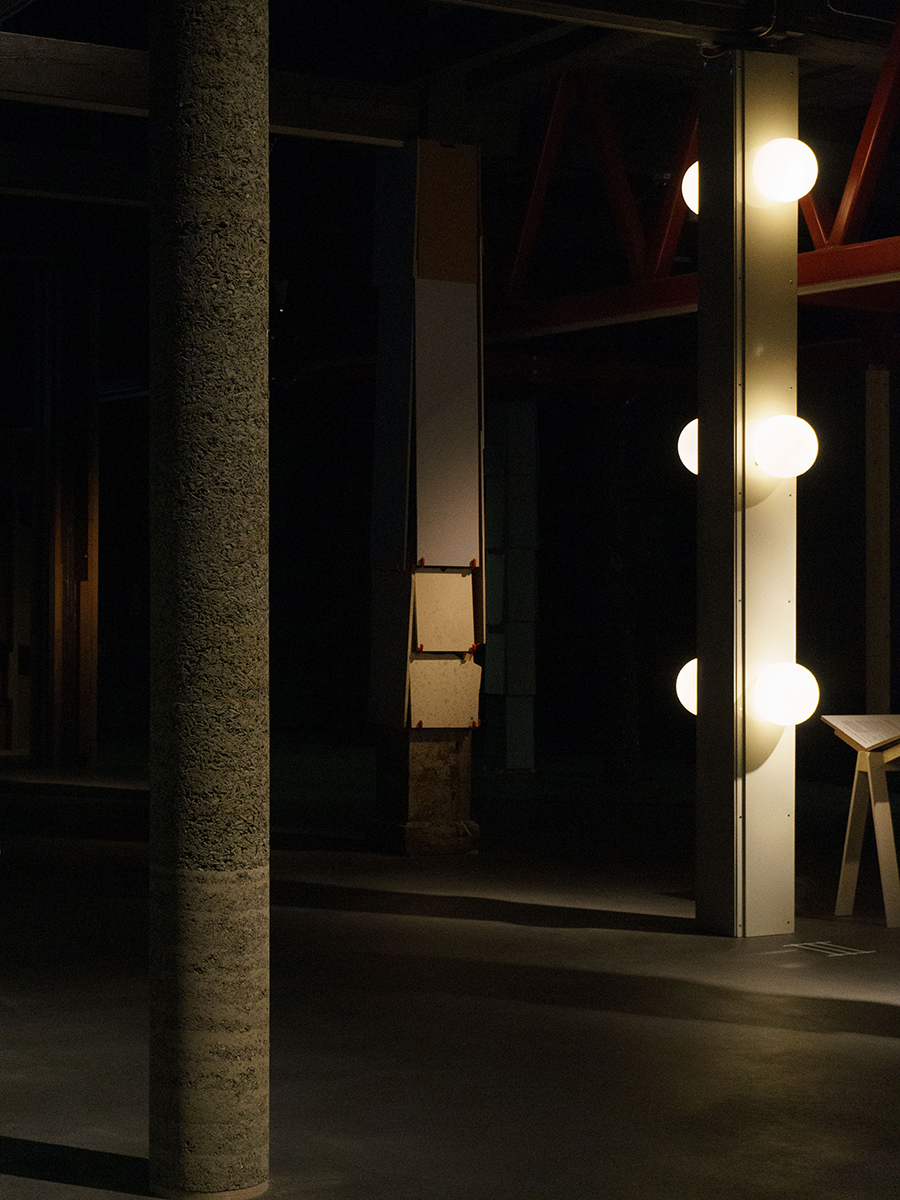 Urban Stocks. Spolia Returns
VOLUME: 400kg
LOCATION: Museum of Estonian Architecture, Tallinn, Estonia
ADDITIONAL HELP: Tiit Roots, Mikk Luht, Sven Samÿn
YEAR: 2023
The "Tower of Bavel" column (an iteration from the story of the Tower of Babel) was featured in the "Urban Stocks. Spolia Returns" exhibition at the Museum of Estonian Architecture, curated by Laura Linsi and Roland Reemaa.
The aim of the exhibition was to explore smart ways of sourcing building materials from urban space – from demolition sites, foundation pits, discarded fixings and finishes, scraps from public space maintenance and refurbishment – and of using them creatively in architecture.
The light clay and rammed earth column exhibit was made of recycled wood chips (made from the leftovers of our exhibition project in Navan, Ireland "I Know This Room, I've Walked On Its Floor"), crushed concrete waste, and excavated earth from a construction site in Tallinn, Estonia.